We recently released version 1.3 of Server Check, which introduces two new monitor types, as well as a window layout save feature, and some changes to monitor reports.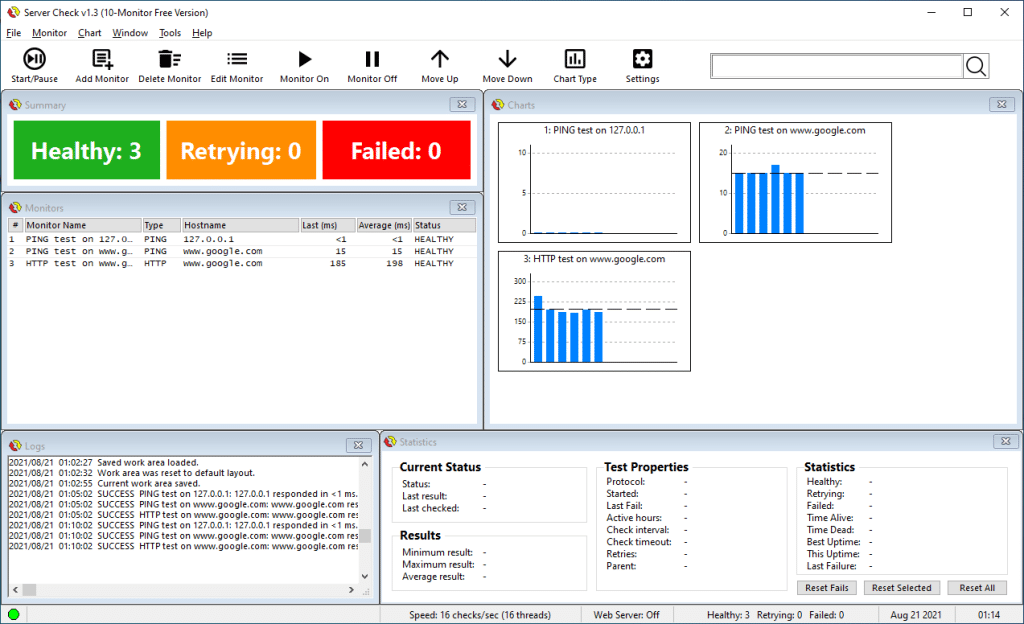 Server Check is free software for monitoring servers and websites for downtime, and provides email alerts (via your own SMTP server or via our built-in mail system) and SMS alerts to your mobile phone, as well as on-screen and audible alerts.
We recently released version 1.3, which adds two new monitor types – you can monitor NTP servers (Network Time Protocol) for downtime, and you can also monitor TLS certificates (Transport Layer Security) for downtime (which would usually indicate an expired or incorrectly-installed certificate).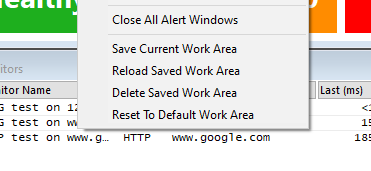 We recognise that some users like to customise the layout of Server Check and now it's easy to save your layout and recall it using the Work Area Save and Reload features, found in the Window menu. Now if you need to close some panels, change the size of others or move them around, you can bring back your own personalised layout simply using the work area reload feature, putting things back where you like them to be.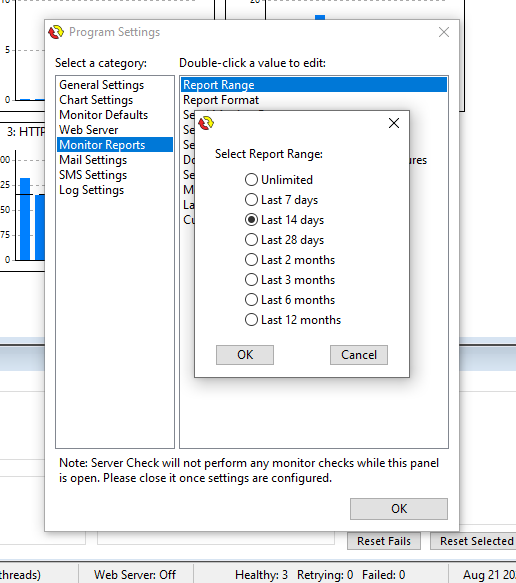 We've also added the option to choose any response code to the HTTP monitor type, which means you can monitor websites for downtime regardless of what the response code is. Of course, you can still specify the desired response code if that's what you're looking to keep an eye on.
Finally, we made some tweaks to the failure statistics reset functions to make these work better, and we improved the reports generation system to allow users to select how far back in time you want the report to cover. This means that if you had some failures six months ago as well as some in the last month, but you only want the boss to receive email reports covering the last month, you can now do this very easily.
We think you'll love the improvements we've made, but if there's anything else you'd like to see or you have any comments or questions about using Server Check to monitor your websites and servers for that all-important downtime, get in touch with us via our Contact page.
You can download Server Check, the free server monitoring software, by clicking here. Don't forget to register your copy for a free 10-monitor license, which unlocks all monitor types!